1,000 Gifts – Week #6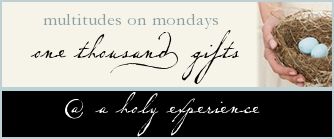 #36. Farm fresh eggs from Wendy, the mail carrier. You've never seen more glorious, bright orange yolks.
#37. Orthodox Jewish man at the park with his 8th child.
#38. Watching the faithful Jews in our neighborhood walk to synagogue. Families walking arm in arm at sundown to worship.
#39. Valentine's breakfast made with love by my beloved husband. Heart-shaped eggs for me, and heart-shaped toast for the little guy, served up on a bright pink plate.
#40. Pink skies on a walk at dusk.
#41. Finding the perfect gift for a friend who just needs to know that God sees. Truly, it is better to give than to receive.
#42. Our business that feels more like a family than a business. So grateful to be a part of bringing peace, joy, and healing to people in our city. May His presence fill our business and may every one who enters experience His unfailing love! May the tea bring healing to all – spirit, soul, and body!
#43. Fresh veggies from our neighborhood CSA. I love having a box of wholesome goodness from a real farm, picked by real farmers, delivered to me each week!
#44. That all things really do work together for my good. How would I live if I really believed this was true? Goodbye fear. Goodbye, shame. Hello, perfect love.
#45. New eyes. His eyes. Eyes that see as He sees. Goodness all around me, all the time. His constant pursuit to remind me that it is enough for me to be simply beloved. I love this message by Graham Cooke.